Where rays shine across the serene ocean.
And islands scatter like flakes of silver leaf.
Embraced with calm serenity and soft rays of sunshine, the Setouchi region is a land that lulls the heart.
A land that has long been celebrated as a vital trade route and pathway of coming and going.
Kure city, where our Miyake Honten is located, is situated near the center of Japan's Seto Inland Sea—a land graced with lush temperate landscapes and pristine water.
Kure city flourishes as the Hiroshima prefectural center of citrus fruit cultivation alongside other agricultural industries, including rice.
The tranquil seas, scattered islands, and long coastlines are home to diverse aquatic life, making Kure an idyllic location for fishing and oyster cultivation.
It is here, in this flourishing natural environment, that we craft our sakes, whiskeys, and spirits.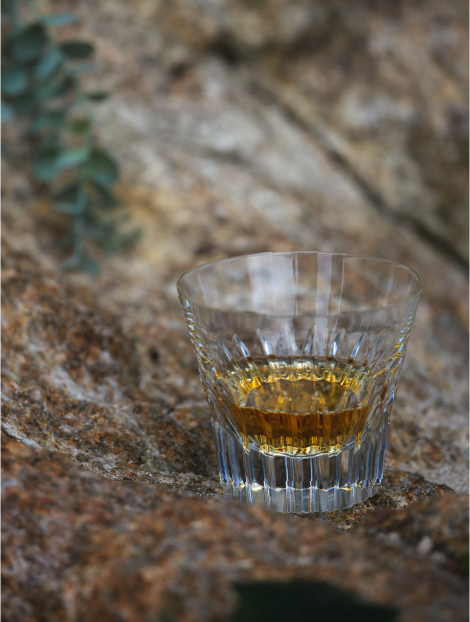 Story
Inspiring sakes from the Setouchi region to the global arena
Miyake Honten was founded in 1856 (3rd year of the Ansei era) in Kure, Hiroshima. We have been brewing sake for more than 100 years with resolute commitment to "Continuously pursue new frontiers while preserving tradition" alongside emphasizing the rich quality of sake.
Starting out locally in Hiroshima and expanding throughout Japan and abroad, our drive for sharing the allure of Japanese Setouchi-produced sake with the world grows stronger with each day. From 2020, we went on to develop our own Setouchi regional gin, and in 2021, we expanded our hands and hearts into whisky making. Our pursuit for new angles of creating and delivering alcohols that encapsulate the rich flavors of the Setouchi region doesn't stop at Japanese sake, nor in Japan—It extends to whiskies, gins, and to the entire world.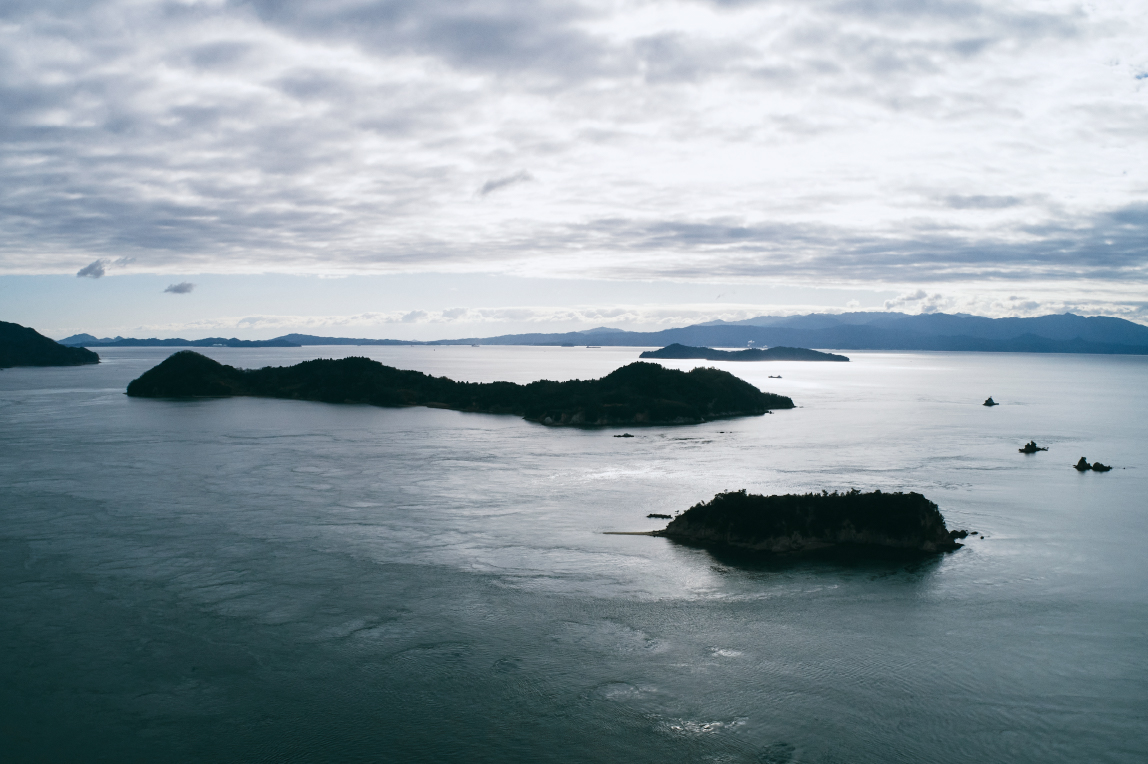 Water
Drawing water from wells reaching deep down to the streams flowing beneath the mountain peak.
The most important element in sake production is "Water."
For sake brewing, we use subterranean waters of Mt.
Haigamine, a single mountain peak that rises 737 meters above sea level in Kure City, Hiroshima Prefecture.
We use our wells to pump water from streams flowing 60-meters beneath the ground of Mt. Haigamine.
This high-quality water, which contains just the right amount of minerals, is classified as soft water, and exhibits subtle, mellow, and easy-to-drink characteristics.
This pristine quality water creates superb flavors and a better tasting of sake.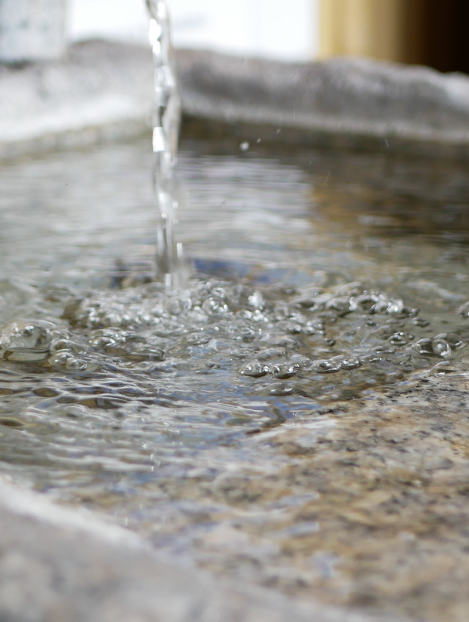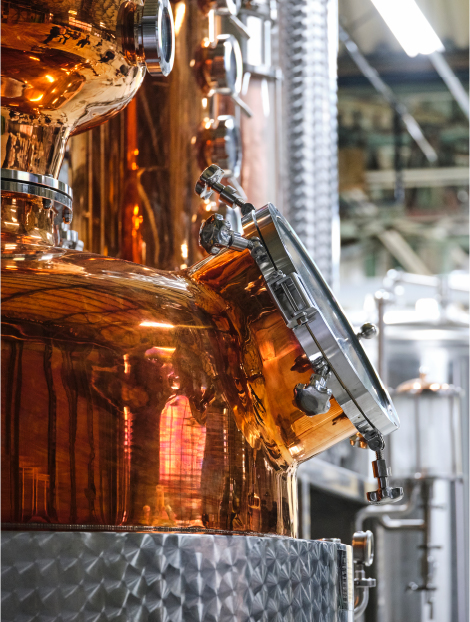 Facility
Crafting Top-Class Sakes with Leading Edge Distillation Equipment
Selecting the perfect equipment for maximum flavor in each distilled spirit.
In the spirit of creating our own uniquely produced whiskies, we specially imported a full range, from crushers to distillers. Although compact at only 1,000 liters, we believe that this distillation machine is the most suitable for achieving the ideal flavor.
Spirits Born from the Climate, People, Process, and Passion
A passion born from SETOUCHI DISTILLERY,
where we gaze out over the world from the calm waters of the Setouchi Inland Sea.
Quality infused to the highest degree into each step,
enabling us to deliver sakes that capture and convey the allure of SETOUCHI, to the world.